Managed Services
Have you or your organization had computer related problems without a plan on what to do next? Now you need to find someone to figure out what is wrong while you're experiencing precious loss of non-returnable time.
If this is you or you see the need to prevent this from happening, RAMNIC has many years and experience in managing small to large systems. See some of our services here.
With RAMNIC being your managed service provider and partner we start by:
Analyzing your company needs by learning what your business does and the systems you have or need before we recommend any services.
Never over promising by saying, "you will never have problems with us." If you run into a company that tells you this type of thing, you know for sure they do not have experience in dealing with computers, networks, digital security, etc. What you do get is the 20+ years of experience of these type of problems and the steps we put in place to help prevent or recover quickly.
As a RAMNIC partner we will train you and your staff on best practices to help understand how you can discourage hackers and other security concerns before they even begin.
By knowing your business and systems RAMNIC will be able to recommend upgrades, additions of technology, longer term plans, to help you save valuable money that you might of never knew you could do.
Don't wait and figure this out when you are under pressure of a sick computer system. Get RAMNIC in the picture and we will work with your budget to best fit your needs. Waiting can be disastrous to you as you might know. Sleep easier tonight with RAMNIC.
Contact us today by a request in the right side of this page or our contact us page and let us worry about this guy so you can do what you do.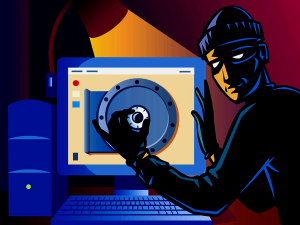 RAMNIC's team of professionals are among the brightest in the industry. Our knowledge and expertise can take the stress out of technology and let you focus on your business. If you no longer want to worry about dealing with IT and computer network maintenance, letting you focus on achieving higher success in your organization? We are ready to help with a customized package based on your needs and budget.